BioTech Startup
A stealth-mode biotech startup needed a partner who could serve as the company's entire in-house recruiting function while maintaining absolute confidentiality.
Location
Global
Industry
BioTech
Size
100 employees
IQTalent Hires
22
Length of Engagement
One year
Services
Functioned as an entire in-house talent acquisition team
Roles
Medical Director, Scientific Writer, Head of AI, Corporate Counsel, Chief of Staff, Director of Lab Operations, Senior Software Engineer, Head of Clinical Research, Director of Finance
The Company
The company publicly launched in March of 2023, with $90MM in funding. The startup biotech firm is a developer of multimodal artificial intelligence-based predictive and prognostic cancer tests. The company's flagship test is the first test to predict cancer therapy benefit and risk stratification in localized cancer.
The Challenge
The startup was in the angel investor phase of its business and had one employee managing all of HR. They needed to scale quickly and cost-effectively to build a skilled and experienced team of upper-level medical professionals, scientists, and engineers. Making the engagement even more challenging, the company was in pre-launch stealth mode as they acquired funding and needed a recruiting partner they could trust with absolute confidentiality.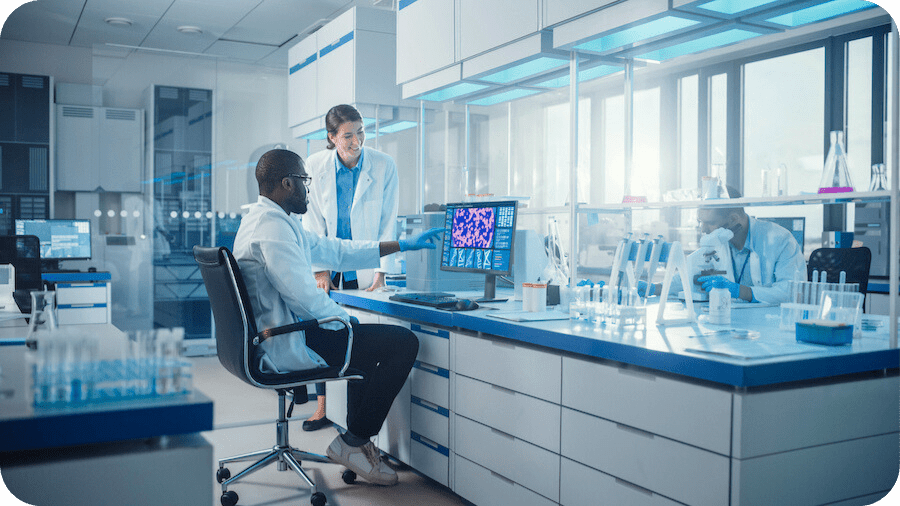 The IQTalent Solution
The company was interested in IQTalent becoming its entire recruiting function on a temporary basis. The startup was also drawn to the IQTalent flexible model in which they could scale the hours up or down as needed or end the engagement when ready.
The company engagement kicked off with 80 hours per week, as the IQTalent consultants quickly built out the company's first-ever recruiting and hiring process. After collaborating with the startup's team, IQTalent began functioning seamlessly as their in-house recruiting department. Priding themselves in communication, the IQTalent recruiters reported directly to the CEO and the roles' hiring managers, providing detailed reports and regular updates regarding candidates' progress across numerous and diverse open positions.
The results? The company took advantage of IQTalent's flexible on-demand model, scaling up some weeks to 120 hours to fill the candidate pipelines of their toughest roles. When the quantity and caliber of the candidates were sufficient, the company scaled back to 80 hours per week. This flexibility allowed them to manage their budget and funding effectively while quickly building the team they needed.
IQTalent's communication was top-notch.
They worked well with our hiring managers and filled tough, nuanced roles that were not one size-fits-all. Their collaborative approach drastically reduced our time-to-hire, therefore reducing our overall recruiting spend.
Talent Acquisition Manager
Cost Analysis
The startup's confidential engagement lasted one year, leading up to the company's public launch in March 2023.
Total Hires: 22
Average cost per hire: $12,218
Average time to fill: 63 days
The cost-per-hire shows a savings of 40%-60% for high-paying technical roles versus using a traditional retained or contingency recruiting agency. The IQTalent on-demand model was the ideal solution for this high-growth, cost-conscious startup.