 Recruiting Connections with Chris Murdock
Connecting The Unconnected: The Power Of Passive Recruiting
Check out this podcast for expert strategies for sourcing and recruiting passive candidates. Including this untapped talent pool significantly boosts your chances of finding the ideal candidate. Don't miss out on harnessing the full potential of passive candidates!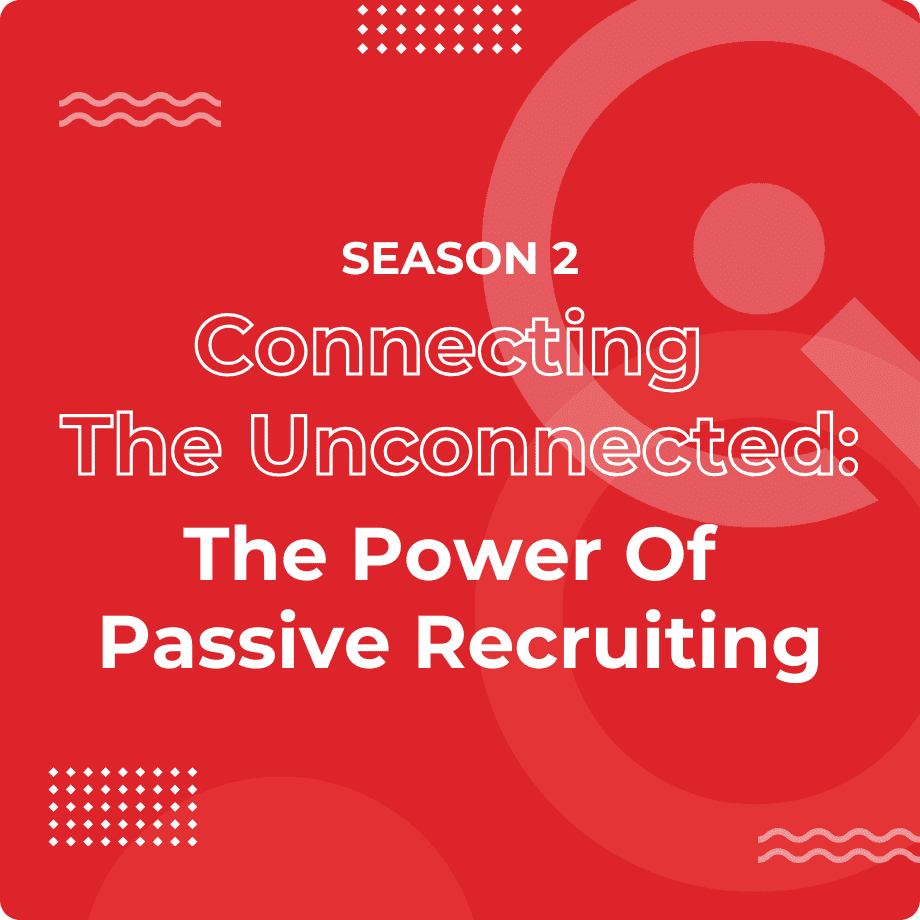 Season 2 is Coming Soon!
Calling All Leaders in Talent Sourcing & Recruitment
Join the ranks of leading experts in the talent industry and become a guest on Recruiting Connections with Chris Murdock. We're looking for industry professionals with valuable insights, best practices, and expertise to share, illuminating the power of passive sourcing and recruitment.
Connecting the Unconnected
Chris Murdock,
Founder of IQTalent
Meet our host, Chris Murdock, an experienced and passionate leader within the talent acquisition industry. With over two decades of expertise, ranging from Fortune 500s to founding his own company, IQTalent, which employs over 150 people and supports clients from around the world, Chris brings a wealth of knowledge to Recruiting Connections.
With his remarkable insight into the industry, Chris has cultivated a reputation as a persuasive thought leader, providing intriguing sessions across various topics such as passive sourcing strategies, research techniques, job searches for new grads and experienced professionals alike, DE&I, as well as recruiting and sourcing tech trends.
His goal is to help listeners understand the power of passive recruiting, one connection at a time.
Recruiting Connections Guide to Engaging Passive Candidates
Don't miss out on this exclusive guide, only for Recruiting Connections listeners! Packed with tools and actionable insights, it will help you level up your recruitment by revealing the secrets to engage and convert passive candidates.
But the fun doesn't stop there! You'll also get an invite to the Recruiting Connections LinkedIn Group, where you can network with other recruiters, learn and share best practices, and more. Plus, you'll be subscribed to the podcast, so you never miss an episode or the latest news and insights.
Download the guide and start building connections today.